Welcome to the Acopia shop
Whether it's packaging, retail consumables, shop equipment, cleaning, first aid or essential office supplies on your shopping list – we're here to help you with product advice and bespoke support.
Featured products for April
Packaging Machinery Products Swaps you can make right now for a greener and more efficient 2020!
Staff selection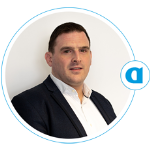 Terry Gardner joined Acopia 9 years ago after specialising in consumables and shop fitting supplies for retail and garden centres. Terry is very well known and respected in the industry and helps retailers every day to reduce costs, release resource and gain greater insight in making more of their budgets. He is a mine of information and rarely stumped for a solution to a challenge!
With a keen focus on sustainable products for 2020, Terry can suggest a range of greener alternatives from compostable bags to janitorial supplies.
Here are his top product picks for the new year: